It was a pleasure meeting you at HIMSS in Las Vegas. Please leave us your information and how you would like to connect!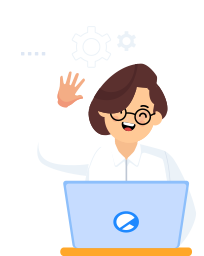 Let's Connect! 
Complete the fields below.
Trust the Eligibility Experts
As a service-oriented Healthcare Company, pVerify is comprised of Medical Verification Experts with over 50 years of combined benefit knowledge used to build Advanced Eligibility. Complimented by our innovation-focused Development Team, pVerify offers the proprietary,  historical, and technical verification knowledge to guide developers through back-end API integration, saving an enormous amount of time and effort.

Advanced Eligibility
Verify a patient ahead of time with pVerify's All Payer Advanced Eligibility Solution in Instant, Batch, or API Eligibility formats, in real-time with accuracy down to the services provided.

Developers Page
pVerify's enhanced Healthcare Eligibility and Medical APIs endpoint's advanced configuration features allow Developers to get the data they want without wading through complex objects for 8 unique Healthcare API Solutions.

Visit pVerify.io
The Industry service leader in Realtime Healthcare APIs for Eligibility, Claim Status, & DME Solutions.
Connect with an API Specialist
Best Realtime Healthcare Eligibility APIs
Supporting 270/271, HL7, FHIR, REST API, Soap API and MORE!