Patient Eligibility Verification for Billing and RCMs
Billing and Revenue Cycle Management Companies
Patient Eligibility Verification for Billing and RCMs
Outsource your client's verification for fast, automated, and accurate benefits reporting
Why insurance verification is so important
Determining coverage is imperative for Medical Providers to prevent denials and major loss in revenue. While simple eligibility verifications can be used to obtain active status, copays/co-insurance, and the remaining deductible and out-of-pocket amounts, many billing and Revenue Cycle Management companies struggle to verify large quantities of patients or obtain detailed results they need.
pVerify's streamlined eligibility handles all sizes of verification needs and reports the data that is required to submit claims correctly and get paid on time.
Features Highlight
Supports Multi-Specialty Medical Practices and Hospitals
Upload batches of 100-100,000+ patients daily
Build verification directly into your own website
Detailed Patient Benefits available in Excel Format
Includes Medical, Dental, and Vision Payers (EDI and Non-EDI)
Use the Premium portal for real-time verification and patient review
Complex needs simplified with pVerify's Solutions.
A Leading Insurance Eligibility Verification Software that supports Multi-Specialty Medical Practices and Providers with specific verification needs while showcasing the largest list of Health Insurance Payers.
Verification of patient benefits is an ever changing landscape. Determining coverage prior to DOS is the best way to accept patients, collect copayment and co-insurance, and submit claims correctly. Beyond the traditional needs like co-pay and deductible remaining: understanding if prior authorization is need, if surgical co-insurance varies by the location of the procedure, and if a patient is currently in the Hospital can prevent in denials and chasing of payment.
With the largest Payer list for Medical Insurance Verification, pVerify is the only company to go beyond the traditional EDI payers to provide the eligibility benefits from the smaller and time-consuming non-EDI Payers. pVerify works with over 1350+ payers to compile the largest eligibility list of Medical, Dental, and Vision Payers in the industry.
First-Class Batch Reports
pVerify is the leader in custom batch eligibility reporting, with our unique blend of machine and human-enabled AI and ability to use business logic and manual means of obtaining information. Outsourcing patient verification is a huge time and cost saver for Medical Practices and Hospitals that can easily glance at one place for all of their daily appointments, filter with ease, and identify specific benefit details.
The Patient Estimator Solutions is uniquely positioned in the market to create patient estimates based on their verified benefits and your fee schedules. The leveraging the specialty-based Eligibility results and tying into our Patient Payments offering allows a full cycle from eligibility – to estimate – to payment, within minutes.
Estimator Features:
Powered in two parts: eligibility results & unique fee schedules
Run directly after verification with one click and patient autofill
Print estimator in PDF format for patient to view and sign
Built directly into your website with the Estimator Widget
Patient Payments
pVerify's card-on-file Patient Payment Solution allows users to create Payment Plans on-the-fly to automate recurring payment with Easy Enrollment with no contact. Begin accepting contactless payment, compatible with any device with web access 
Claim Status Alerts
Take action after a quick glance at a patient's Claim History, including Procedure Codes, Charge Amounts, and Status Codes up to a 12-month history. Physicians, Providers, Revenue Cycle Managers, Billing Companies, and Accounting Staff can now check the current status of what the payer has on file as of that day to ensure it was accepted or denied and review the Status Codes to determine if action is required.
Claim Status Examples:
Effective Date
Charge Amount
Remittance Date
Payment Amount
Status Code
Category Code
Status Description
Category Description
Streamlining enhanced Eligibility Endpoints with over 50 years of combined knowledge of parsing and coding Medical Benefit Data to provide front-end patient insurance eligibility and benefit verification processes which will improve patient collections and reduce back-office denials.
With hands-on and responsive API Support, pVerify assists with designing your API Patient Eligibility Verification for Billing and RCMs workflow, acts as a hand-on guide throughout development, and remains a go-to expert post-development.
Experts in the field
HIPAA Compliant & Scalable
Vision Payers (available via hybrid API/Batch Solution)
Largest Payer List (Medical, Dental, and Vision)
Rest API, Soap API, 271 Response, HL7, and MORE!
Connect to learn how pVerify's can meet your clients' Eligibility and Claim needs
Create your own combination of pVerify's Solutions below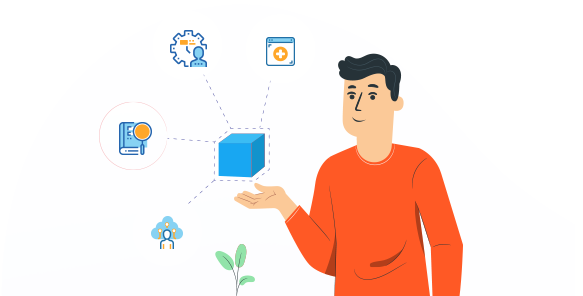 Patient Eligibility Verification for Billing and RCMs
Learn more with a custom DEMO or Free Trial
Meet with a pVerify Representative to assess your current work flow and unique requests to determine the best combination of pVerify's Patient Eligibility Verification for Billing and RCMs Eligibility Solutions for your needs.
pVerify works with clients in some of the largest medical groups, IPAs/MSOs, and Medical Billing companies. We have a very strong presence in primary care, pediatric therapy (speech, occupational & physical), orthopedics, sleep centers, and imaging centers.




Verify – Estimate – Collect
Our automated, date-of-service patient insurance verification brings unprecedented efficiency to your front-office workflow. Coupled with our Patient Estimator and hands-free Patient Payment, our Solutions can significantly reduce patient debt and improve front-office collections.

Advanced Eligibility
Verify a patient ahead of time or during their procedure with pVerify's All Payer Advanced Eligibility Solution in Instant, Batch, or API Eligibility, in real-time with accuracy down to the service received.

Patient Estimator
Estimate patient financial responsibility powered by Eligibility results and your unique fee schedules for quick and easy cost estimates.

Healthcare APIs
The Industry service leader in Realtime Healthcare APIs for Eligibility, Claim Status, & DME Solutions.