Realtime Insurance Eligibility Verification
The Leader in All-Payer Realtime Patient Insurance Eligibility Verification with Instant, API and Batch Solutions that blend technology with human-enabled AI to simplify the complex landscape of the patient care cycle for Medical, Dental, and Vision Healthcare Providers.
Knowledge Base Business Rules Engine
 Realtime Insurance Eligibility Verification
Industry Leaders choose pVerify's Eligibility Verification Software



100+ Million Transactions
Reduction of Claim Rejection and Denials
Less Staff Time Spent on Eligibility
Complete Payer Coverage EDI and Non-EDI
Realtime Insurance Eligibility Verification
pVerify tailors Eligibility Verification specifically to your practice and make it easy for you to see the details you need.  The addition of The Patient Estimator and Patient Payments complete the patient cycle, allowing for correct estimates of a patients financial responsibility and contactless payment collection.
Powered by its own APIs pVerify aimed it's focus on studying over 1350 payer responses to compile unique eligibility settings for each. Championing the highest level of benefits parsing with consumable API endpoints, pVerify's team of expert developers stride forward to refine and maximize benefit reporting.
"I've been impressed with Pverify since we began working with them. We started out utilizing the same and similar service and immediately implemented the SNF check when it became available. Their development team worked well with our IT team to create an API for our front-end application. As a high-volume provider, it is important that we can quickly get results that allow us to determine whether a patient has had a same/similar product provided. We utilize both the individual patient lookup and the batch search and are delighted with the simplicity. The responsiveness of the entire team from the relationship manager to the developers has been phenomenal. I recommend Pverify to any provider that is looking for same/similar or SNF checks."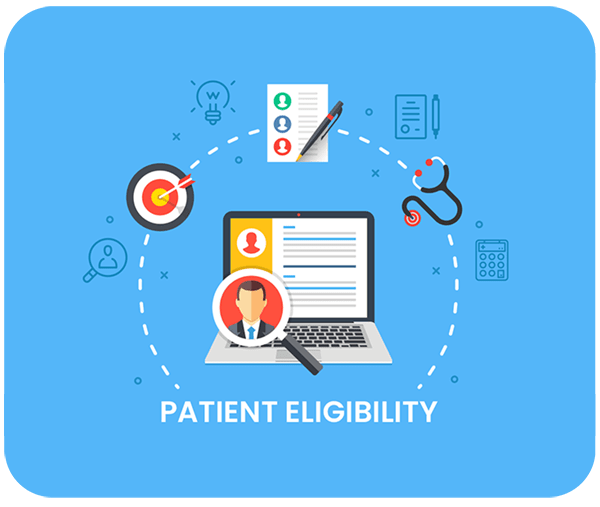 Advanced Eligibility
With the Largest Payer List in the industry, pVerify is the only company to go beyond the traditional EDI payers to provide the eligibility benefits from the smaller and time-consuming non-EDI Payers. We provide details at a deeper level, with information separated and highlighted individually for easier review and understanding.
Beyond EDI and non-EDI, we are capable of providing information no one else can, like MA Payer changes, automatically verify MA Plans from Medicare Benefit results, and MORE!
Business Rule Engine
Business Rules is pVerify's unique way of taking a client's rulebook of proprietary knowledge, the binder and post-it notes of information gathered over the years by experienced verification specialists and inserting that knowledge to be cycled through and reported on qualifying patient benefits. Based off of a Payer, Group Name/Number, Member ID, Plan Name/Number or Policy ID.
Add your verification specialist's expert knowledge into pVerify's Business Rule Engine, to be returned automatically on verified patient benefits.
Medicare Experts:
Medicare Eligibility
Recursive Medicare Advantage Payer Auto-verification
Medicare Summary Dashboard
Self-Batch Eligibility 
Medicare ACO – Preventive Services Eligiblity Dates
Medicare MBI Lookup
Episode Dates, Caps, and MORE!
Medicare Experts
pVerify's Medicare Eligibility provides more information than ever before for Medicare. Find what you need to see with the click of a button, from Episode Dates to HMO, PPO, and Plan Sponsor Details. Process Batches on your own with our Self-Batch Eligibility, view results on our Medicare Eligibility Summary Dashboard, and run Estimations, collect Co-pays, and view Same or Similar and Inpatient SNF.
Insurance Discovery:
Search top 10 payers based on patient's location
Find Medicare coverage with SSN, Name, and DOB
Obtain Medicare MA Plan details, including subscriber ID, from Medicare verification
Discover thousands of plans with unlimited Batch Uploads
Insurance Discovery
pVerify's Insurance Discovery allows Hospitals and Providers to find a patient's insurance coverage to collect potentially millions from insurance companies, allow prompt claim submission, increase patient payment collection, and drastically decrease Account Receivables.
Before providing service or afterward while prepping the claim, pVerify's Insurance Discovery can detect up to 50% coverage for self-pays and incomplete patient files.
Medicare Eligibility
Verifying Medicare coverage to detect Medicare Advantage Plans is the first step for all possible Medicare patients. Providers and Suppliers need to know each patient's Medicare Part A, Part B, and MA Payer details in order to bill the correct payer. 
Medicare Claim History
pVerify's Same or Similar goes beyond any other solution to take the guesswork out of a very complex system by creating a "flag" to determine if the patient qualifies for a new item or if they have already received one similar. This interpretation flag saves suppliers a significant amount of time, reduces denials and prevents revenue loss by interpreting the Claim History for the user.
Inpatient SNF Details
Durable Medical Equipment Suppliers need to know if a patient is admitted into a Rehab Facility prior to issuing their equipment or risk not getting paid.
pVerify vs Clearinghouse and Payer Sites
pVerify Eligibility
Cloud-based Portal, Batch, API or Integrated
Realtime Dental, Vision, and Medical Eligibility
Business Rules Engine (AI Supported)
Multiple Service Types per Verification
Robust APIs (270/271, HL7, FHIR, REST API)
Highly Parsed Benefits – at a deeper level
Turn-key First-Class Batch Reports
Unlimited Self-Batch Eligibility
Easy-to-read User-friendly Premium Portal
Hands-on API Development Support
API Consulting Services
Human-enabled AI and Machine Learning
Unlimited Users, Providers, and Locations
HIPAA Compliant and secure cloud-based Portal
Clearinghouse
Long-term Contract
Restricted Payer List | No non-EDI Payers
Limited to one Service Type per Verification
Complex Display | No Parsing of Key Data
Minimal Customer Support
Large Setup Fee
Long-term Contract
Free Payer Site
Manual Verification Only
Payer-Specific
Multiple Web Portals
Completely Manual
No Parsing of Key Data
Complex Displays
Minimal Customer Support