Salesforce pVerify Integration: Medicare Eligibility Verification
Realtime Patient Eligibility in Salesforce
Salesforce Integrated Medicare Patient Verification
Add Realtime Eligibility Verification Solution into your Salesforce App.
Saleforce Patient Eligibility Verification
pVerify offers real-time verification within your existing Salesforce Account. Verify Medicare patient's in real-time with a press of a button. 
pVerify offers detailed Medicare Eligibility Verification integrated with Salesforce.  Realtime Eligibility includes detailed benefits information specific to Medicare including HMO/PPO Payers, QMB Plans, Hospice Dates, Lifetime Days, Preventative Care Eligibility, and MORE!
pVerify offers integrated Same or Similar Claim History within Salesforce. Determine if a patient has received equipment or medical devices within a 5-year window of time – including interpretation flags- for A, B, E, K, and L Codes.
Commercial Payers and State Medicaids COMING SOON to pVerify's Salesforce Realtime Eligibility App. 
Salesforce Medicare Eligibility Integration
Add real-time patient verification within Salesforce
pVerify's automates patient Medicare patient verification within Salesforce with the click of a button. Run patients in realtime and capture benefits within your Salesforce.  
Learn how pVerify can automate your patient verification needs with the pVerify Salesforce App!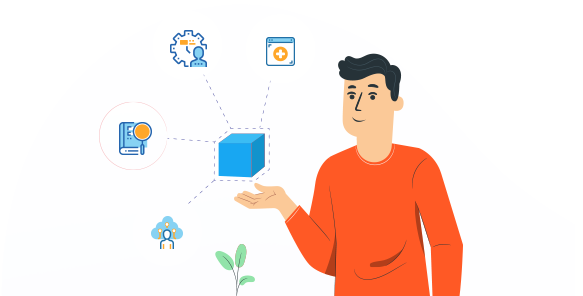 Learn more with a custom DEMO or Free Trial
Meet with a pVerify Representative to assess your current workflow and unique requests to determine the best combination of pVerify's AdvancedMD Patient Eligibility Verification Solutions for your needs.
Verify – Estimate – Collect
Our automated, date-of-service patient insurance verification brings unprecedented efficiency to your front-office workflow. Coupled with our Patient Estimator and hands-free Patient Payment, our Solutions can significantly reduce patient debt and improve front-office collections.

Advanced Eligibility
Verify a patient ahead of time or during their procedure with pVerify's All Payer Advanced Eligibility Solution in Instant, Batch, or API Eligibility, in real-time with accuracy down to the service received.

Patient Estimator
Estimate patient financial responsibility powered by Eligibility results and your unique fee schedules for quick and easy cost estimates.

Healthcare APIs
The Industry service leader in Realtime Healthcare APIs for Advanced Eligibility, Claim Status, & DME Solutions.