Batch Eligibility Verification
First Class Batch Eligibility
Outsource your complete verification needs to pVerify
pVerify is the leader in custom batch eligibility reporting, with our unique blend of machine and human-enabled AI and ability to use business logic and manual means of obtaining information from traditional and more difficult payers. With the largest payer list in the industry, pVerify provides specialty-specific details for all Medical, Dental, and Vision Payers. Outsourcing patient verification is a huge time and cost saver for Medical Practices and Hospitals that can easily glance at one place for all of their daily appointments, filter with ease, and identify specific benefit details.
Let us do all the work!
pVerify provides a completed report in Excel format with all of your requested patient benefit information. Color-coded font and highlighted rows help identify and flag specific patients: High Deductible, Medicare Risk, HMO Detection, and others, per request. Each patient is linked to their full patient record within the pVerify Premium Portal for additional patient benefit review.
pVerify's Batch Reports are verified daily. The window of time allows for automated verification combined with manual efforts for difficult payers, unexpected payer downtime, and quality control review of each patient's benefits to ensure various customization requests are added. The patients pulled for the DOS verification can be broken down by provider, appointment type, or service, ensuring only the patients that need to be verified will be pulled.
As pVerify's Signature Batch Eligibility Verification Solution, First-Class Batch meets the needs of large Medicare Practices that provide a variety of services, as well as Specialists that require detailed benefit information.  pVerify is able to capture copays and co-insurance for multiple services in one verification. Additionally, they can go further by providing additional information unique to each industry, such as Routine Visit details for Ophthalmology, visits remaining out of allotted for Physical Therapy, and Surgical details based on the location of the procedure.
Depending on the EHR, Practice Management, or CRM, the extraction of the DOS patient file can be automatically pulled and received via STF File, removing the remaining manual aspect from the Provider's side. Additionally, integrations with EMRs/PMs like AdvancedMD and Nextgen support pVerify's FILE extraction.
First-Class Batch Eligibility Verification Solution Features:
Completely automated and outsource your entire appointment schedule, including the most difficult payers, to be verified in advance to your specifications.
Features Highlight:
Specific and customized, discrete benefits such as copay for your practice. For example: Specialist office copay or In-office Sx copay
Over 1350+ payers for eligibility verifications, highest payer list in the industry
Non-EDI payers, meaning we can get payers others won't touch
Human-enabled AI and machine learning means every verified batch will have a person involved to apply payer-specific logic and conditions (for example one payer requires pre-authorization, another has surgical copay the same as specialist)
pVerify provides details at a deeper level, with information separated and highlighted individually for easier review and understanding
Traditional Details
View Plan Active Status with HMO/PPO Alert
Detect HMO, PPO, MCO, IPA, and Plan Sponsor Names when verifying Secondary
Capture Deductible & OOP allotted vs remaining
Additional Payer Info (Plan Sponsor or CA IPAs)
Standard Co-pay & Co-insurance details per Specialty.
Exception Reporting – Identify spelling errors and typos in Name, DOB, and Member ID to send correct information on each claim.
Detailed Benefit Information
Plan Name & Number, Policy Type, Group Name & Number
Important Dates: Effective, Expired, Plan Began, Service Began.
Learn if NPI is in Network (limited to participating payers)
Payer Billing Address, ID, and/or Phone Number
Co-pay, Co-insurance, Deductible applies to OOP details
Individual and Family Deductible and OOP information
Plan Group or Plan Network Tier information
pVerify aims to capture as much detail as possible through EDI, human-enabled AI, machine learning and manual effort. The availability of the above information varies and depends wholly on the payer.
Physical Therapy Examples
If Prior Authorization is required
Co-pays & Co-insurance details
Physical Therapy visits included in benefits vs remaining
Combined therapy details for visits allotted vs remaining
Used amount of Therapy Cap for Medicare
…and MORE!
Mental Health Examples
If Prior Authorization is required
Telemedicine and Virtual Visit Details
Co-pay & Co-insurance details for multiple Behavioral Health Services including: Mental Health Facility & Provider and Psychiatric,  Psychotherapy & Substance Abuse – Inpatient/Outpatient
Medicare Lifetime Days Reserve and Remaining
Ophthalmology Examples
If Prior Authorization is required
Co-pay & Co-insurance details
If routine exam is included in plan and available
Surgical and ASCF Co-pay & Co-insurance
Materials Information: Frames, Lenses, & Contacts
Non-EDI Payer verification: VSP, Eyemed, Davis Vision, etc.
Primary Care Provider Name
pVerify aims to capture as much detail as possible through EDI, human-enabled AI, machine learning and manual effort. The availability of the above information varies and depends wholly on the payer.
Additional Benefits and Solutions
Home Health, Hospice, and SNF Dates for Medicare
Issues (Inactive) and Exception Reports (Clean Claims) Included
Multiple level verification for IPA Payers
Primary Care Physician Details
Eligibility information for Preventative Services, including Annual Wellness Visit
Additional Solutions
Patient Estimator
Patient Payments
Claims Status Check
Same or Similar (Equipment)
Inpatient Skilled Nursing (Billing NPI)
Medicare CMN (Rentals)
First-Class Batch Reports
Outsource patient verification to pVerify to take on high volume, multiple services with discrete or difficult to obtain benefits, and Non-EDI Payers.
Includes access to Premium Portal and instant verification
Batches with no size limit and/or multiple services
Processed completely by pVerify
Integration with compatible EHR/PM
Minimum plan of $400 per month required
Self-Batch Eligibility
pVerify's Self-Batch Eligibility is for users that want to run their own real-time batches and receive the highlighted Excel Report of benefit information but do not have the volume or need the customized service of the First Class Batch Solution.
*Does not include non-EDI payers and detailed benefits reporting
Included with pVerify Premium
Medicare and Medicaids included
Verify unlimited Batches in real-time
Commercial (EDI) Payers included for Active Status confirmation and Specialist benefits
Outsource your complete verification needs to pVerify
Let us do the work!
First-Class Batch Eligibility Verification
Features Highlight
A column for each service's co-pay and co-insurance
HMO, PPO, MCO, and Plan Sponsor Detection
PCP, Prior Authorization, and Visit Remaining details
Exception Column to flag typos, incorrect spelling/DOS/new ID
Details link redirects user into Premium Portal for additional review
How First-Class Batch works
Upload File or Extraction from EHR/PM
An appointment file of patient data is received, either as an automated extraction or a manual report upload. This file is processed overnight by the pVerify team and retuned in the Excel file by start of business the following day. This timeframe is intentional to budget enough time to verify difficult and manual Non-EDI Payers, and to gather requested detailed benefits not normally found in a real-time verification.
*This overnight process is for the outsourced First-Class Batch Solution only. Self-Batch Eligibility is in real-time, run by the pVerify user, and does not include Non-EDI Payers and additional difficult benefits.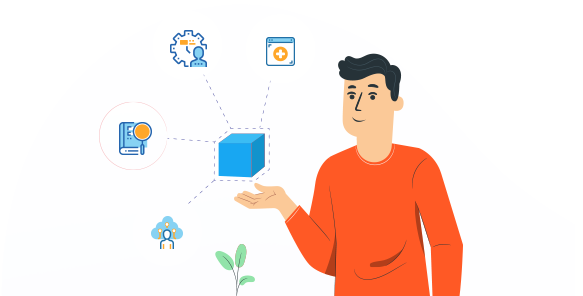 Learn more about pVerify's highly customized First-Class Batch Eligibility Verification Solution
Meet with a pVerify Representative to assess your current work flow and unique requests to determine the best combination of pVerify's Eligibility Solutions for your needs.
pVerify works with clients in some of the largest Medical Practices, IPAs/MSOs, and Medical Billing companies. We have a very strong presence in Primary Care, Therapy (speech, occupational & physical), Orthopedics, Sleep Centers, and Imaging Centers.




Verify – Estimate – Collect
Our automated, date-of-service patient insurance verification brings unprecedented efficiency to your front-office workflow. Coupled with our Patient Estimator and hands-free Patient Payment, our Solutions can significantly reduce patient debt and improve front-office collections.

Advanced Eligibility
Verify a patient ahead of time or during their procedure with pVerify's All Payer Advanced Eligibility Solution in Instant, Batch, or API Eligibility, in real-time with accuracy down to the service received.

Patient Estimator
Estimate patient financial responsibility powered by Eligibility results and your unique fee schedules for quick and easy cost estimates.

Healthcare APIs
The Industry service leader in Realtime Healthcare APIs for Eligibility, Claim Status, & DME Solutions.