Medicare Eligibility Check
Does patient have Medicare
Verify Medicare Eligibility
Patient have Medicare part A
Medicare MBI Lookup
Medicare Patient Eligibility
Medicare Online Eligibility Verification
Medicare Patient Eligibility Verification
Patient Medicare Verification Solution
Build pVerify's Eligibility directly into your workflow
Ask us about the NEW pVerify powered Salesforce App for Medicare Eligibility and Same or Similar!
With Medicare Advantage Recursive Medicare Verification, pVerify will first verify a patient's full Medicare Coverage (with Medicare MBI or SSN/HICN by including the Medicare MBI Lookup Feature). If a Medicare Advantage Payer is present pVerify will verify the Medicare Advantage Plan using human-enabled AI, machine learning, and our proprietary methods.
A leader in real-time insurance verification, pVerify's Advanced Medicare Patient Eligibility Instant Verification provides more information than ever before for Medicare. Find what you need to see with the click of a button, from Episode Dates to HMO, PPO, and Plan Sponsor Details. Process Batches on your own with our Self-Batch Eligibility, view results on our Medicare Eligibility Summary Dashboard, and run Estimations, collect Co-pays, and view Same or Similar and Inpatient SNF.
Enjoy pVerify's new Medicare Eligibility Check – Summary Dashboard to make easy and informed actions based on a quick-glance overhead view of if a patient has Medicare Part A, Part B, Home Health, Medicare Secondary Payer, HMO, Medicare Advantage Plan, Hospice Dates, and Deductible Remaining details. Labeled with a green check or a red exclamation, scan patients and make actionable decisions without toggling pages. Combine pVerify's Medicare Eligibility Summary Dashboard with Self-Batch Eligibility to redesign and improve your workflow.
Once only available under our First-Class Batch Reports, now all users can improve efficiency with our Self-Batch Eligibility Patient Verification.  Just upload an Excel file of Medicare patients to be processed in near-real-time and view the results in the Medicare Eligibility Check – Summary Dashboard or on a color-coded Excel Spreadsheet with each patients verified information.
pVerify's ACO Preventive Care Solution helps ACOs determine which beneficiaries are eligible for allowed preventive services.  pVerify ACO provides eligibility dates for 54 HCPCS Preventive Codes in every Medicare verification, including Annual Wellness Visit (G0438, G0439) and Cancer Screening Preventive Tests. ACOs can assign to primary care team members a list of all patients who are overdue or about to become due for an AWV and other additional Preventive Care Services and return an increase of 20% AWVs a year.
CMS replaced the SSN-based HICN with a new, randomly generated Medicare Beneficiary Identifier and requires the MBI ID for all Eligibility Verification, Claim Submission, reopening requests, and prior authorization requests.
pVerify offers a new, scalable solution for obtaining the new Medicare MBI ID, your patient's MBI number, quickly and easily by submitting the patient data including SSN/HICN, DOB and Name.
Depending on the Provider, knowing a patient's Home Health, Hospice, and Skilled Nursing usage and dates are a requirement to submit a claim correctly. Available in every Medicare Patient Eligibility Verification, pVerify provides start and end dates, the responsible Billing NPI, and how many dates are remaining for caps and lifetime limits.
pVerify goes one step further with our Inpatient SNF Solution, which, unlike the eligibility results, reports where a patient is during their Inpatient stay – available 72 hours after their admission, allowing for educated Medicare Part A billing.
pVerify's Medicare Patient Eligibility Verification Solutions Features:
pVerify provides verified Medicare Eligibility Checks' benefits at a deeper level with information separated and highlighted for easier review and understanding
Medicare – Primary Information
Confirm Active or Inactive Status, with Medicare A, B, & D details.
Find out the primary insurance information if Medicare is the secondary payer.
Medicare – Secondary Information
If a patient has Medicare Secondary or HMO Plan, you will see the Plan Name, Contract Number, Plan Number, Phone Number, and Enrollment/Dis-enrollment Dates.
Medicare Copays
Get the Co-payment amounts required for each Service Type. (In and Out of Network).
Medicare Coinsurance
Get the detailed Co-Insurance Amounts for each Coverage Level and Service Type.
Deductibles and Out of Pocket
Get the deductible and out of pocket amounts applied and remaining per year for each Coverage Level.
Determine the patient's medical coverage limitations.
Patient Demographics
Retrieve patient information, including patient address based on Payer's records.
Receive patient's updated (current) Medicare Insured ID when submitting patient's old Medicare Insured ID.
Receive exception notes on incorrect spelling of first names, DOB, or MBIs.
Home Health, Hospice, and SNF Dates
Find out if your patient has had a Home Health Episode, Hospice, or Skilled Nursing Episode, and the dates of those episodes.
Home Health, Hospice, and SNF Billing Details
Acquire the Billing NPI and Address for Home Health, Hospice, and Skilled Nursing Facility Stays.
Unique SNF Solution
Learn about ongoing Skilled Nursing and Hospital stays with pVerify's signature Inpatient SNF Solution:  the only solution to provide billing information for new and ongoing Hospital and SNF Stays.
Preventative Service Codes
Available in each Medicare verification, pVerify supports 54 CPT/HCPCS Preventive Codes, including Annual Wellness Visit (G0438, G0439), Cardiovascular Disease, Cancer Screening, and other Preventive Tests.
Care Gap Review
Create Care Gap Reviews (outstanding diagnostic tests) for discussion and scheduling of Preventive Care visits including Annual Wellness based on each patient's eligibility for each test.
Unique Batch Processing
 Determine which beneficiaries are eligible for allowed preventive services in large quantities (100-100,000+ patients) by outsourcing ACO verification to pVerify. Send weekly, monthly, quarterly, or yearly batches of unlimited patients to be processed. Or run the batches yourself with pVerify's Unlimited Self-Batching Feature. 
Primary Care Provider
In some cases, the payer will give you information about the patient's Primary Care Provider, including physician's name and phone number.
Medicare Cap Information
Find out the patient's cap amount for Therapy, Mental Health, Lifetime Days Reserve vs Remaining, and more.
Medicare Part D Data (Pharmacy)
Receive patient's Pharmacy Plan Name, Contract Number, Plan Number, Phone Number, BIN, PCN, and Enrollment/Dis-enrollment Dates.
White-label and APIs
Experts in all things Medicare, pVerify has several display options available directly in the Premium Portal. pVerify also supports a White-label feature per request and can be built directly into websites and software with our robust APIs.
Learn about all the ways to use Medicare Patient Eligibility to meet your unique needs!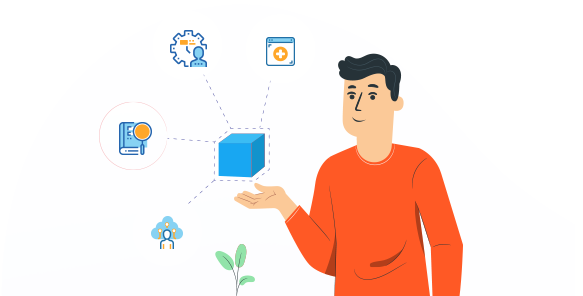 Contact us to create your account today! 
Meet with a pVerify Representative to access your current Medicare Patient Eligibility Verification Solution to determine the best combination of  pVerify's Eligibility Solutions for your needs.
Create your own Hybrid Solutions Combination
pVerify is the only company to offer hybrid combinations of Online Portal Features, First-Class Batch Processing, White-labeled API Integrations, and more. Our suite of products can increase front-office cash-flow and significantly decrease claims denials due to incorrect insurance data, all while reducing labor costs related to phone calls, manual verification and recording, and workflows.
Effortless, automatic outbound/inbound connection from your EMR/Practice Management System to pVerify
Automated verification of your entire appointment calendar with First-Class Batch Processing
Complete and concise Batch Report supporting multiple specialties verified on your requested schedule
White-label pVerify's secure cloud-based portal with location management, unlimited users, and NPIs
Build pVerify's APIs directly into your own software with our robust APIs providing Easy Eligibility Endpoints
Verify instantly, estimate the patient responsibility powered by the eligibility results, and collect payment all in one portal
Same or Similar
pVerify's Same or Similar allows users to review a patient's 5-year Claim History in near real-time with interpretation flags for easy and actionable decisions.
Inpatient SNF
pVerify Inpatient SNF Solution provides details on current SNF and Hospice stays, as close as 72 hours after admission, including the provider's NPI.

Healthcare APIs
The Industry service leader in Realtime Healthcare APIs for Eligibility, Claim Status, & DME Solutions.