Verify Medicare without MBI ID
Medicare ID Lookup
get new Medicare ID
Medicare ID from SSN
Medicare MBI Lookup Solution
Find a Medicare patient's new MBI ID
Medicare MBI Lookup
Find a Medicare patient's MBI ID with their name and SSN/HICN.
pVerify offers a  scalable solution for obtaining the new Medicare MBI ID, your patient's MBI number, quickly and easily. Available via API, Batch, and Instant in the pVerify Premium Portal.
Enhanced MBI Lookup
Find a Medicare patient's MBI ID with only their name and DOB.
pVerify's NEW Enhanced MBI Lookup solution allows users to identify a patients Medicare Beneficiary ID (MBI) plus their coverage benefits, including important details like Medicare Advantage Plans.
Reduce Denials and Increase Revenue with pVerify's MBI Lookup Solution!
pVerify's Medicare MBI Lookup Features
Enhanced MBI Lookup
Never lose revenue because of an old HICN number
Identify Medicare coverage with a patients name and DOB
Results include complete verified Medicare record, including MA Plans
Automatically verify MA Plans to identify patient benefits
MBI Lookup Features
Never lose revenue because of an old HICN number
First/Last Name plus a patient's Social Security Number or old HICN.
Auto-fill results to immediately verify their Eligibility.
MBI Lookup results include MBI ID, Medicare A & B status ,and dates.
Single Patient: With redirect to Eligibility
The MBI Lookup Tool must be run to obtain the new MBI ID prior to verifying a Eligibility of a Medicare patient.  With a built in radio button, one-click auto fills the patient's details into the Medicare Eligibility – Summary Dashboard fields with a second click completing the verification and additional radio buttons for Same or Similar, Medicare CMN, and Inpatient SNF.
Batch Upload
pVerify supports unlimited uploads of Medicare patients to be processed to find their MBI ID.
MBI Lookup API
pVerify offers extensive capability with our robust APIs for our Medicare MBI Lookup Solution. Visit the Developers Tab for more information.
Enhanced MBI Lookup
pVerify now offers an Name/DOB Lookup service to find your patients Medicare MBI. Available via Instant, Batch, and API. 
The Importance of the MBI Lookup Tool
In order for a provider to be paid for services or items provided to Medicare patients, they first must determine if there is an active service being billed to Medicare Part A, if the patient has a Medicare Advantage Plan, and if the patient's coverage is active. In order for these details to be confirmed the provider must have a patients MBI ID.
When Medicare removed sensitive PHI details from Medicare Cards it disrupted the workflow and ability of providers to correctly bill for their services. To reduce the uptick in denials and costly staffing adjustments to capture each patient's MBI ID pVerify created a workable solution that only adds one click to the previous verification process.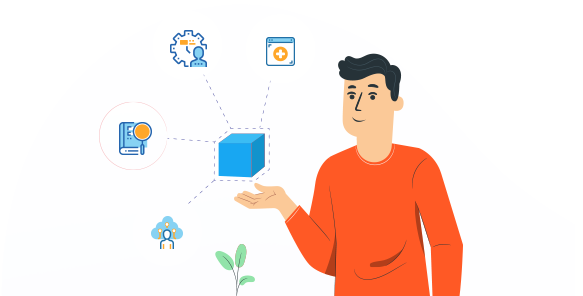 Meet with a pVerify Representative to your current work flow and unique requests to determine the best combination of pVerify's Solutions for your needs.
More pVerify Solutions
Our automated, date-of-service patient insurance verification brings unprecedented efficiency to your front-office workflow. Coupled with our Patient Estimator and hands-free Patient Payment, our Solutions can significantly reduce patient debt and improve front-office collections.

Advanced Eligibility
Verify a patient ahead of time or during their procedure with pVerify's All Payer Advanced Eligibility Solution in Instant, Batch, or API Eligibility, in real-time with accuracy down to the service received.

Prevent A/R by detecting existing insurance for self-pay and unconfirmed coverage with a patient's name and date of birth. 

Healthcare APIs
The Industry service leader in Realtime Healthcare APIs for Eligibility, Claim Status, & DME Solutions.