Medicare DME Same or Similar
Prevent denials, decrease write-offs, and improve cash-flow with pVerify
Medicare Claims History for Medical Equipment and Devices for DMEs
Review a patient's 5-year Claim History in near real-time with interpretation flags for easy and actionable decisions
HCPCs L-codes: Orthotic and Prosthetic Devices
HCPCs A-codes: Medical and Surgical Supplies
HCPCS E-codes: Durable Medical Equipment
HCPCs B-codes: Enteral Supplies
HCPCS K-codes: Durable Medical Equipment for Medicare Administrative Contractors
A Solution for Durable Medical Equipment Suppliers
Accurate and Reliable Results
API Integration
Batch Processing Supported
AI-Enabled Interpretation Flag
Check all 4 Jurisdictions
Learn how pVerify's Medicare Same or Similar Solution will prevent denials and improve your revenue!
A Same or Similar Solution
Medicare DME Same or Similar Features:
Retrieve the complete 5-year Claims History specific to the DOS sent in the request
Regardless of how many HCPC codes are sent, retrieve the full 5-year record
Interpretation Flags assist with data review and allow informed decisions
Create a Favorites list of your important HCPC codes to auto fill and save time
Print to PDF or complete Excel Report for detailed review
Single Patient: Directly from Eligibility Results
Eligibility of a Medicare patient must be run prior to the Same or Similar Claims History review in order to confirm there is no HMO or PPO Payer. With a radio button built into the Medicare Eligibility – Summary Dashboard, one-click auto fills the patient's details into the Same or Similar fields with a second click completing the Same or Similar Check.
Batch Upload
pVerify supports unlimited uploads of Medicare patients to be processed for their Same or Similar Claims History.
Same or Similar API
pVerify offers extensive capability with our robust APIs for our Same or Similar Solution. Visit the Developers Tab for more information.
Medicare Eligibility
In order for a supplier to be paid by Medicare for an item, they need to confirm that Medicare is the Primary Payer. pVerify's Medicare Eligibility allows for unlimited batching, single patient verification, and provides a Medicare Summary Dashboard for quick and informed review.
Inpatient SNF
Most eligibility venders provide Skilled Nursing Facility information from the eligibility results. The problem is that an end-date is required for that information to be available. pVerify offers a new Inpatient SNF Solution that is able to share where a patient is located, including the billing NPI, during their hospital, rehab, or skilled nursing stay.
The Importance of Same or Similar
In order for a supplier to be paid for issuing an item to a patient, that patient cannot have received that piece of equipment or one considered similar for a specific window of time. Therefore, each patient's claim history must be reviewed prior to issuing any item.
pVerify's Medicare DME Same or Similar goes beyond any other solution to take the guess work out of a very complex system by creating a "flag" to determine if the patient qualifies for a new item or if they have already received one similar. This interpretation flag saves suppliers a significant amount of time, and denials/loss, by interpreting the Claim History for the user.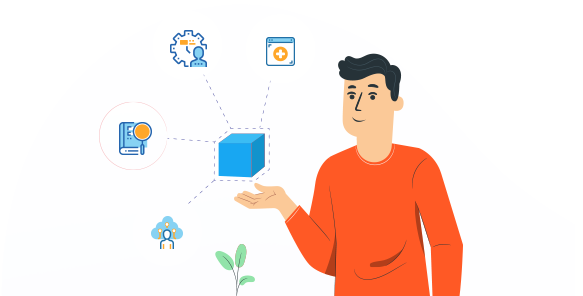 Contact us to create your account
Fill out the Contact Us Form to be connected to a pVerify Representative who can send you a pricing quote and help create your pVerify DME Account.
A game-changer combination for DMEs
As the first software to automate Same or Similar for all 4 jurisdictions, pVerify leads the Durable Medical Equipment Supplier industry with the most user friendly portal, built in interpretation flags for quick decisions, and continued enhancement. From Eligibility to Medicare Claims History and In-patient episode details, pVerify is an expert of all things Medicare.
Claim Status
pVerify's Claim Status allows users to check the current status from the payer to discover the claim was accepted, or denied, and review the Status Codes to determine if action is required.

Patient Estimator
Estimate patient financial responsibility powered by Eligibility results and your unique fee schedules for quick and easy cost estimates.

Healthcare APIs
The Industry service leader in Realtime Healthcare APIs for Eligibility, Claim Status, & DME Solutions.