Realtime Insurance Eligibility Verification
Batch Eligibility Verification Solution
Patient Benefits Verification Solution
Free Eligibility Search
Patient Eligibility Search
Facilitating Faster Patient Care.
The Leader in All-Payer Realtime Patient Insurance Eligibility Verification with Instant, API and Batch Solutions that blend technology with human-enabled AI to simplify the complex landscape of the patient care cycle for Medical, Dental, and Vision Healthcare Providers.
CPT Benefits Investigation
CPT Code Level Eligibility and Benefits Details
Latest 2022 - 2023 Releases
Realtime APIs for Eligibility, Insurance Discovery, Prior Authorization, Estimation, Claim Status and more!
Business Rules Engine
Intelligent Customizable Business Rules Engine to go beyond Advanced Eligibility.
 Realtime Insurance Eligibility Verification
Industry Leaders choose pVerify's Eligibility Verification Software











Realtime Insurance Eligibility Verification
pVerify tailors Eligibility Verification specifically to your practice and make it easy for you to see the details you need.  The addition of The Patient Estimator and Patient Payments complete the patient cycle, allowing for correct estimates of a patients financial responsibility and contactless payment collection.
Powered by its own APIs pVerify aimed it's focus on studying over 1350 payer responses to compile unique eligibility settings for each. Championing the highest level of benefits parsing with consumable API endpoints, pVerify's team of expert developers stride forward to refine and maximize benefit reporting.
"I've been impressed with Pverify since we began working with them. We started out utilizing the same and similar service and immediately implemented the SNF check when it became available. Their development team worked well with our IT team to create an API for our front-end application. As a high-volume provider, it is important that we can quickly get results that allow us to determine whether a patient has had a same/similar product provided. We utilize both the individual patient lookup and the batch search and are delighted with the simplicity. The responsiveness of the entire team from the relationship manager to the developers has been phenomenal. I recommend Pverify to any provider that is looking for same/similar or SNF checks."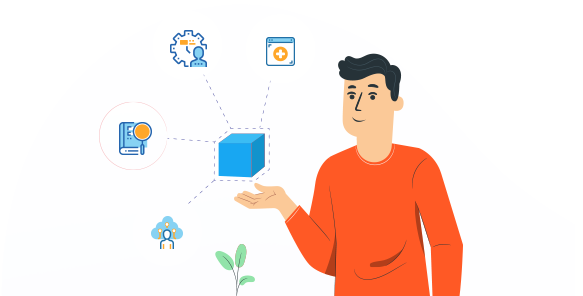 Connect with us to request a quote, schedule a DEMO, or learn more about our All-payer Insurance Verification Solutions
pVerify vs Clearinghouse and Payer Sites
pVerify Eligibility
Cloud-based Portal, Batch, API or Integrated
Realtime Dental, Vision, and Medical Eligibility
Business Rules Engine (AI Supported)
Multiple Service Types per Verification
Robust APIs (270/271, HL7, FHIR, REST API)
Highly Parsed Benefits – at a deeper level
Turn-key First-Class Batch Reports
Unlimited Self-Batch Eligibility
Easy-to-read User-friendly Premium Portal
Hands-on API Development Support
API Consulting Services
Human-enabled AI and Machine Learning
Unlimited Users, Providers, and Locations
HIPAA Compliant and secure cloud-based Portal
Clearinghouse
Long-term Contract
Restricted Payer List | No non-EDI Payers
Limited to one Service Type per Verification
Complex Display | No Parsing of Key Data
Minimal Customer Support
Large Setup Fee
Long-term Contract
Free Payer Site
Manual Verification Only
Payer-Specific
Multiple Web Portals
Completely Manual
No Parsing of Key Data
Complex Displays
Minimal Customer Support